AUTOMATIC LABELLING MACHINES
AUTOMATIC LABELLING
MACHINES FOR FLAT
PRODUCTS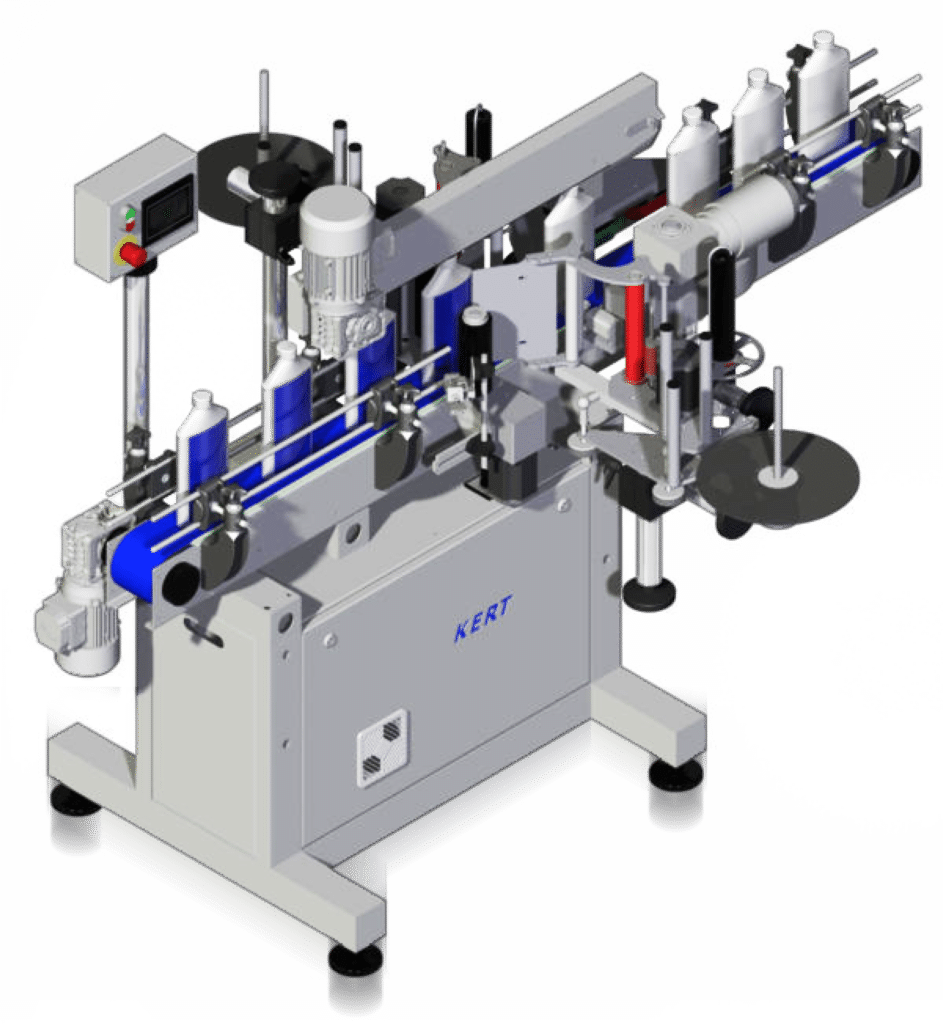 AUTOMATIC LABELLING
MACHINES FOR ROUND
PRODUCTS
AUTOMATIC LABELLING
MACHINE FOR TUBES AND
CARTRIDGES
Labels placed on products contain important information for consumers and are usually required by law. The labelling of food products, cosmetics and goods in many different industries is required by the market and by international standards. Therefore, we offer a solution that will help you to adapt your processes to external requirements as well as upgrade production management and boost work efficiency.
Etykieciarka sposobem na poprawę
wydajności w przedsiębiorstwie
Linie produkcyjne naszych klientów są wydajne i nowoczesne, ponieważ zostały wyposażone w etykieciarki automatyczne.
Są to urządzenia, które po odpowiedniej konfiguracji samodzielnie znakują towary i stają się ważnym elementem każdej linii. Ich użytkowanie w przedsiębiorstwie jest doskonałym sposobem na spełnienie standardów oraz na poprawę wskaźników wydajności.
FEATURES OF AUTOMATIC LABELLING MACHINES
WHAT ARE MODERN AUTOMATIC LABELLING MACHINES EQUIPPED WITH?
Modern automatic labellers can be programmed according to your needs. The machines feature a touch screen control system that allows for setting selected parameters.
A top quality label sensor: optical, inductive, ultrasonic or Herma that is selected in line with your requirements. The sensor is responsible for proper labelling of products during the production process.
The machine is PLC-controlled (via a computer).
Our automatic machines are equipped with a label positioning system. Its role is to position and segregate the product efficiently so that the label is applied evenly and in the right place.
A trained employee should also supervise the labelling process in order to ensure proper operation of automatic labellers on the production line; for this purpose they should use vision sensors or cameras. All automatic labelling machines are equipped with safety guards in order to guarantee the operator's safety.
The entire labelling system also includes printers for thermal-transfer or hot-stamping and each machine features non-stop labelling system to avoid downtime, ensure continuous production and satisfactory results.
Our automatic labellers have various capacities depending on the shape of the labelled containers – they apply up to 10,000 pieces of labels per hour on flat surfaces, up to 10,000 pieces from the side belt conveyor or up to 3,600 labels if a turning device is used on round surfaces, and about 4,800 labels per hour on tubes and cartridges.
The machines are available in a basic version, but each of them can be equipped with additional modules that expand their functionality. The model for tube labelling can pack labelled goods into collective packaging, whereas the automatic labeller for flat products after applying the applicator will stick the tags from the top of the containers.
MODERN AUTOMATIC LABELLING MACHINE HELPS TO FACILITATE WORK ON THE PRODUCTION LINE AND THUS REDUCES COSTS WHILE BOOSTING PRODUCTION EFFICIENCY. WE ENCOURAGE YOU TO CONTACT US – OUR SPECIALISTS WILL HELP YOU CHOOSE THE BEST SOLUTION TAILORED EXACTLY TO THE NEEDS OF YOUR BUSINESS.