INNOVATIVE SOLUTIONS FOR INDUSTRY
LINEAR FILLERS AND FILLING MACHINES
FULLY AUTOMATIC FILLER

NP1
Our automatic linear fillers are intended for dosing various types of substances: liquid, thin and thick, of different viscosity and foamy, into plastic and glass containers.
They can be built based on piston, vacuum, pressure, overflow, weight or gravity systems.
When required, we assist in tailoring solutions to your needs. We also provide post-warranty services and supply necessary parts and consumables.
designed for filling
plastic and glass
containers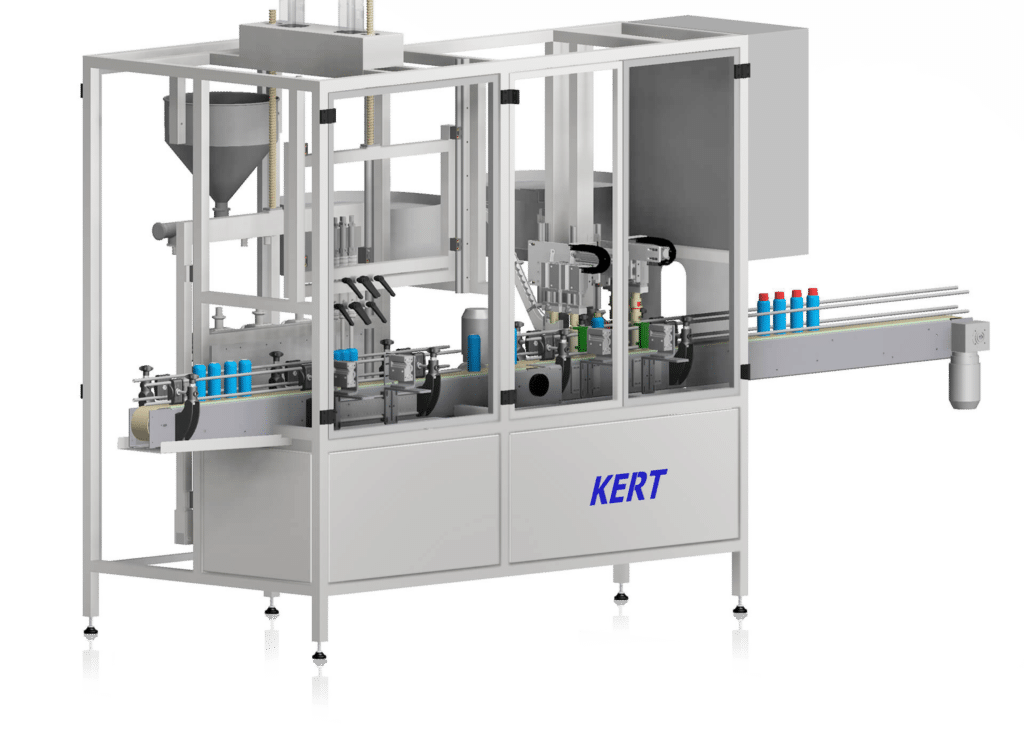 PHOTO AND VIDEO GALLERY OF THE
MACHINE
TYPES OF CONTAINERS
SUPPORTED
WHAT IS A FILLING
MACHINE?
Filling machines form a crucial part of contemporary production lines in industrial companies. They allow for the automation of the pouring and dosing of liquids process. Therefore, they improve the efficiency of work and contribute to cost reduction. We offer you modern and cost-effective linear fillers, which can be used in, among others, food and cosmetic industry.
HIGH QUALITY AUTOMATIC LINEAR FILLERS
Our company offers linear fillers, perfect for use when various types of liquids – thin and thick with different viscosity – need to be poured into containers or bottles on the production line. Our filling machines are designed for filling plastic and glass containers. Thanks to the function of bottom-up fill, fillers are also perfect for dispensing foamy liquids.
FULLY AUTOMATIC FILLER AND SPECIALISED FILLING SYSTEMS
The fillers offered by our company can be equipped with various kinds of dispensing nozzles depending on the type of the liquid to be poured into the containers. The automatic piston filler features a servo driven dosing mechanism, for high pouring precision. This type of filler is used for pouring thick or foamy liquids into containers of different shapes and capacities.
Flow meters can also be used for dosing and dispensing liquids, thus increasing the efficiency of the filler. This piece of equipment is essential for pouring liquids that are measured in flow. An automatic filler also enables handling containers of various sizes and filling capacities at one station.
The automatic filler works very efficiently without the need for operator input or intervention. The operator only needs to turn the machine and supervise its operation. Linear fillers are an excellent choice for automatic filling of containers, bottles, flasks and canisters in your company.
TECHNOLOGICALLY ADVANCED FILLING MACHINES IMPROVE YOUR PRODUCTION
In our offer you can also find filling machines built on the basis of various other systems including vacuum, pressure, weight and gravity. Their use in production guarantees significant decrease in the number of errors in the process and better protection of liquids during transport.
Automatic linear fillers or bottle filling machines are one type of equipment – they can be successfully used in various industries to streamline production processes in the enterprise and, above all, improve production efficiency by increasing productivity.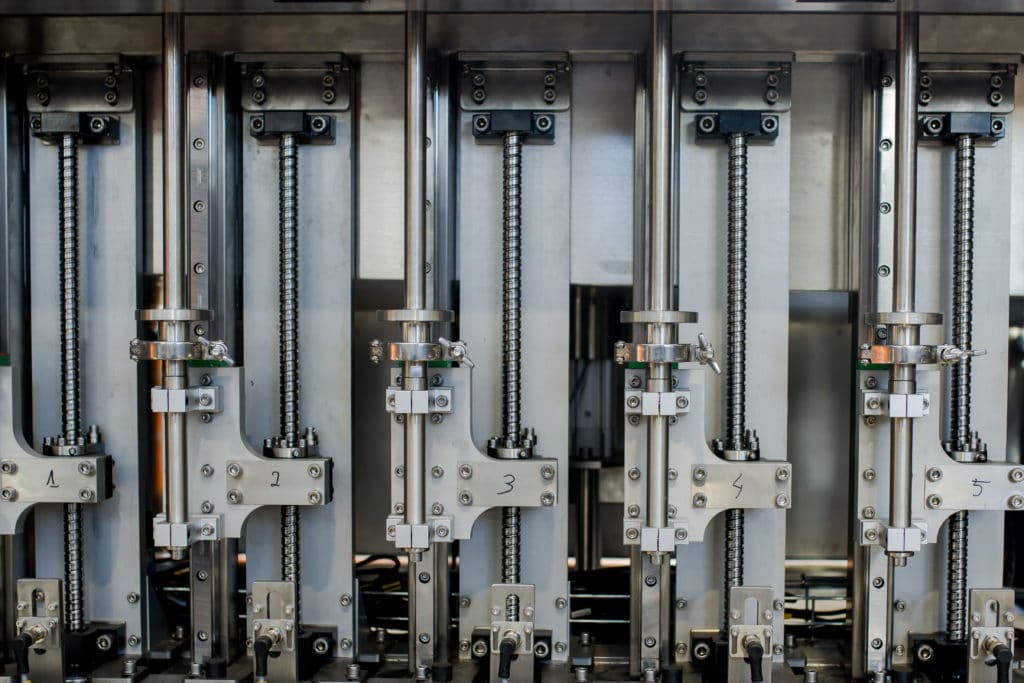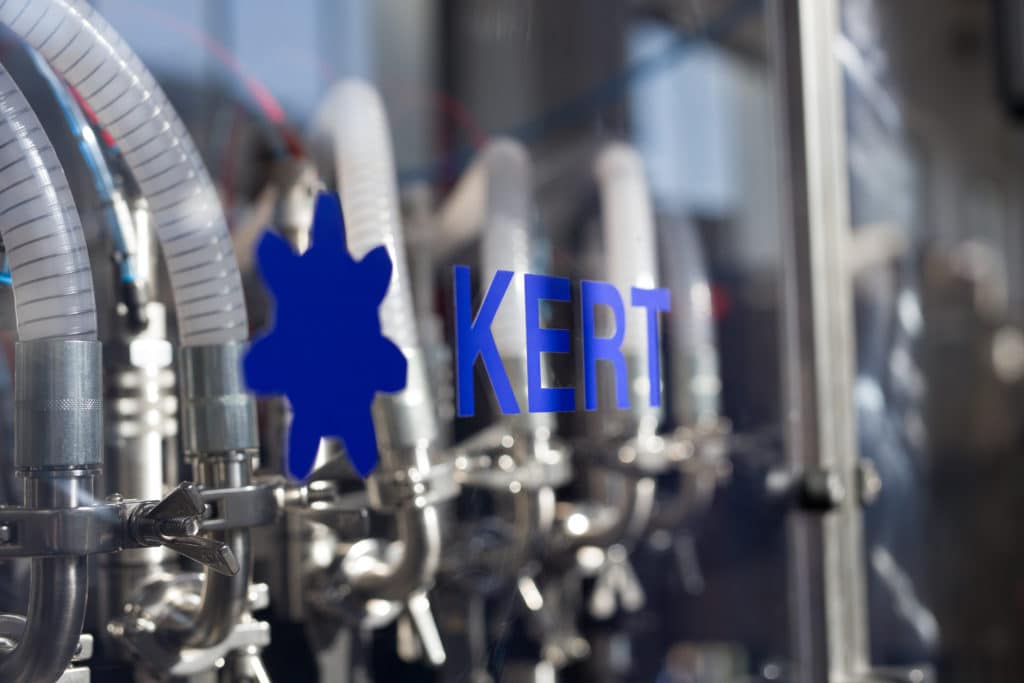 A piston system moving in specially prepared cylinders with appropriately adjusted operating pressure is used to fill product containers. To put it plainly: a piston moves inside the cylinder (up and down) and, depending on its position, liquid is either sucked in or transferred to the dispenser directed towards the container on the production line. The filling heads are equipped with single pistons that can be placed in any position (vertical or horizontal). This type of dispenser is ideal for filling very viscous and thick substances that can often be encountered in the cosmetics industry: creams, gels, shampoos, soaps, scrubs, masks and even hair dyes. It is worth mentioning that filling is followed by labelling… However, let's get back to filling machines. Apart from the cosmetics industry, piston machines are also used in the food industry for products with similar viscosity and consistency, for example: pâtés, fish pastes, milks, yoghurts, jams or cream cheese. In addition, pharmaceutical industry uses piston filling machines for dispensing all kinds of ointments, creams or pastes.
FILLING MACHINES WITH FLOW METERS
These are machines with very high measurement accuracy. Thanks to the use of flow meters, the fillers measure the flow in terms of its intrinsic properties such as volume or mass of matter transported through a given surface to the direction of the flow. As we have already mentioned, their unquestionable advantage is high measurement accuracy. This type of fillers have dosing accuracy below the threshold of 0.5%, which is a surprising result, taking into account the nature of the work of this type of machines. The fillers can be configured according to the different types of products as well as the number of doses to be dispensed into containers. The flow meters come in two main variants: mass flow meters and electromagnetic flow meters that use the Faraday electromagnetic law of induction. Such fillers are ideal for companies producing sparkling water, alcohol or beverages.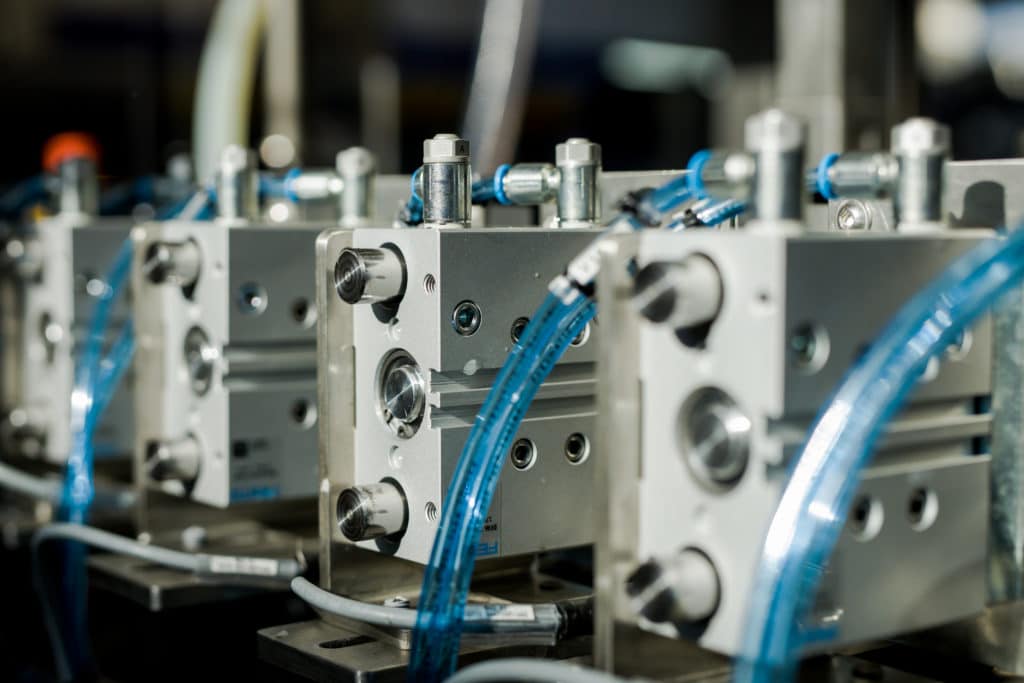 They are most commonly used in the alcohol industry, bottling liquids without carbon dioxide (CO2). As a rule, these fluids should have low viscosity and thickness levels so that they would not hinder the operation of the machine. The operation of the filler is essentially uncomplicated – the fluid is drawn by the vacuum out of the tank, where the pressure is lower than the atmospheric pressure, by means of an ejector, which works by creating a static pressure drop in the tubes. This allows us to preserve the best possible qualities of a given liquid. This machine can also positively affect the clarity or colour of the liquid. The fillers are successfully used in the alcohol industry, for example for filling bottles with wine.
PRESSURE OVERFLOW FILLING MACHINES
Their use is most common in filling glass and PET plastic bottles or containers. Such fillers can handle water-thin or medium-viscosity substances. Unfortunately, any other product with a higher intrinsic viscosity is not suitable for this type of machine. Therefore, we should exclude it from use in production lines of such products as pastes, jellies, marmalades, jams, thick sauces or mayonnaise and many other substances. The filling machine is designed mainly for companies from the chemical, cosmetic or food industry. Despite all the restrictions, this filler can still be used for a number of purposes.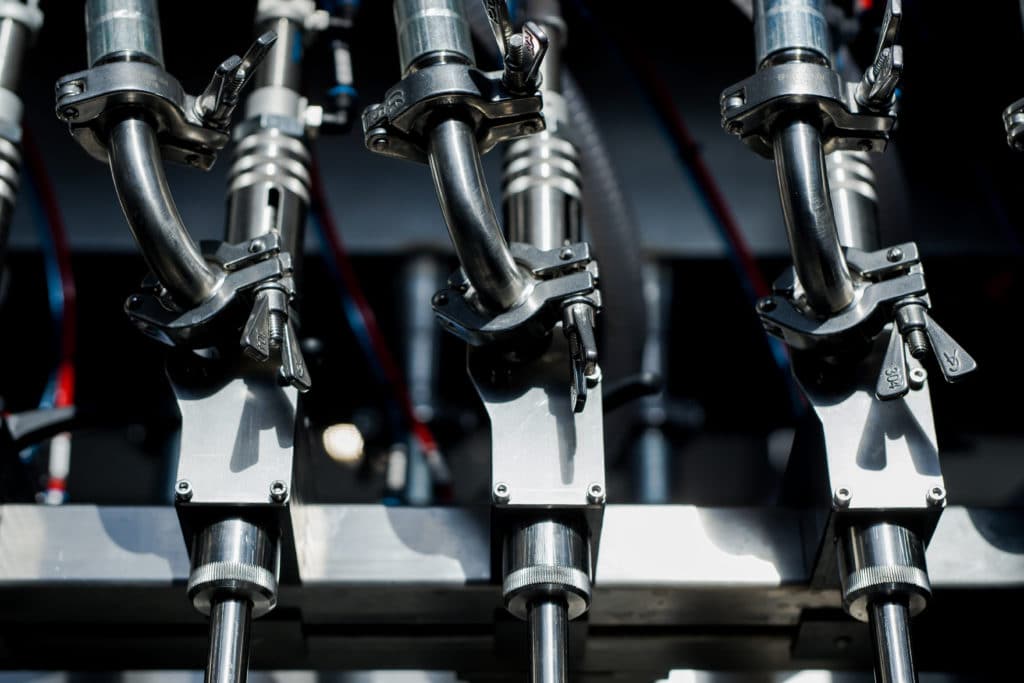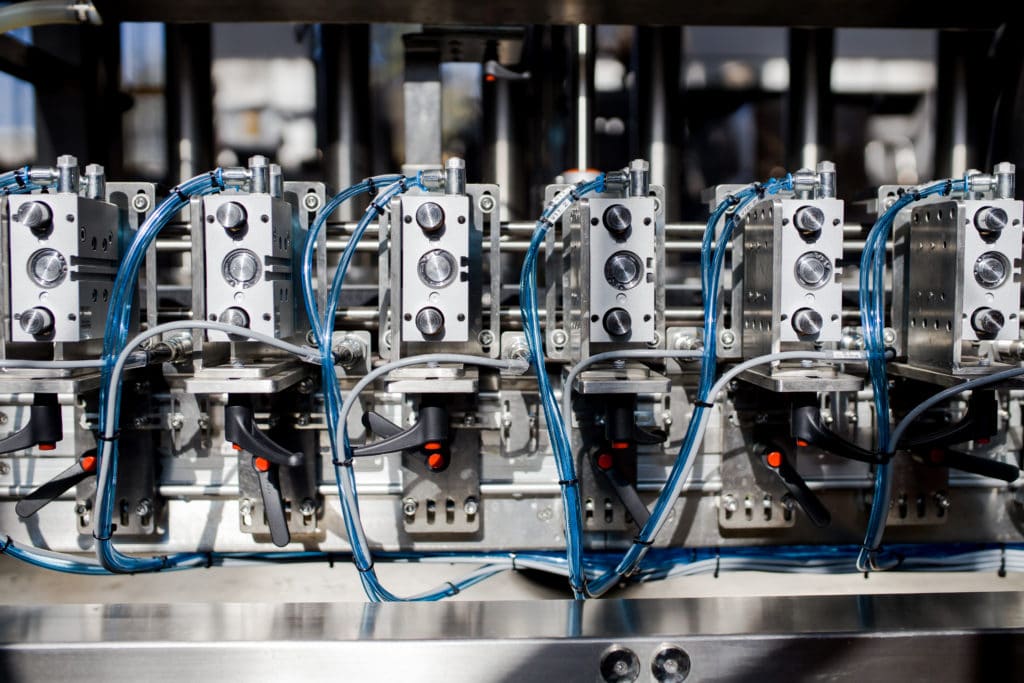 OVERPRESSURE FILLING MACHINES
The overpressure method allows for bottling of beverages containing carbon dioxide (CO2). Due to unique construction consisting of durable modules withstanding high pressures, the filler is completely safe for the environment as well as for the chain of machines on the production site. We mention this because the pressure in the buffer tank is extremely high, which in the case of damage could endanger human life or the operation of the entire production line. These machines are designed to pour the perfect amount of water or carbonated soft drink in the bottle. They can also be used in a variety of other applications, depending on the individual needs of a given production plant. It should be mentioned that another advantage of this machine is the precision in determining the concentration of carbon dioxide (CO2) in the liquids, which can also be controlled accordingly. Most companies from the sparkling water, alcoholic beverages or carbonated soft drink segments use this type of fillers.